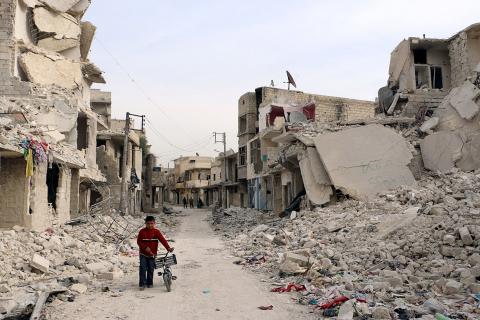 (Washington, DC) December 13th, 2016 – The American Relief Coalition for Syria, a coalition of 13 humanitarian and development organizations that aid 5.7 million Syrians worldwide, are outraged about the latest developments unfolding in Syria. As the Syrian government and its allies take over Eastern Aleppo, numerous reports show of mass rape, torture, and executions.
ARCS has called for an immediate ceasefire and safe passage for the over 70,000 civilians who are trapped in the besieged areas of 2-4 km of space. Men, women, and children are faced with harrowing life-or-death choices: facing more bombs and airstrikes, fleeing for safety and living as internally-displaced persons (IDPs), or surrendering to the Syrian regime and its fierce militias, which have conducted indiscriminate torture and field executions, including against women and children.
ARCS demands that international humanitarian laws be upheld and civilians are evacuated through a guaranteed safe passage. Our member organizations call on world leaders to end the atrocities in Aleppo and rest of Syria today.
As activists, we call on people everywhere to contact their community leaders and representatives and demand action for protecting innocent lives.