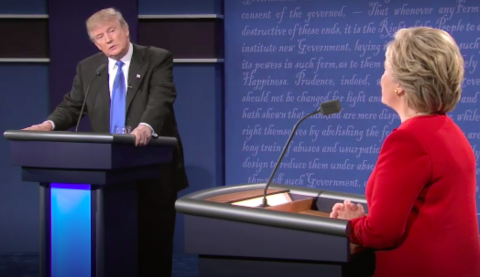 (Washington, D.C.) - Last night's presidential debate failed to address Syria, the worst humanitarian crisis of our lifetime. Neither candidate nor the moderator took even a moment to shed light on the current atrocities taking place in Aleppo. In response, Lena Arkawi, spokesperson for the American Relief Coalition for Syria (ARCS), issued the following response:
"We are deeply disappointed by the utter failure of last night's debate to even mention Syria. That oversight is far more telling than Gary Johnson's Aleppo gaffe.
"We urge Hillary Clinton and Donald Trump – and the news media – to tackle the pressing issue of Syria and the resulting humanitarian crisis there. The city of Aleppo, site of one of the oldest civilizations on the planet and a UNESCO world historical site, is on the brink of extinction. More than 80 percent of Syria has been destroyed and millions have fled. 
"We ask the candidates: 'What will you do to end the suffering and complete destruction of this city and the wider country? How will you protect Syrians from mass atrocities? How will you prevent terrorism from spreading there, and here in the United States?'
"These are the real questions we, as Americans want answered. The lives being lost, and the lives that can be saved, are far more important than the insults and bickering on display last night. Let's get real about what the next president will do to end these atrocities."