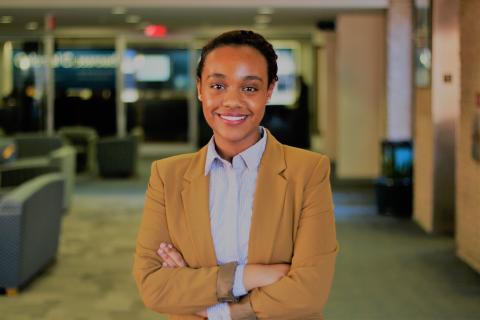 This May, I concluded my full academic year internship with the American Relief Coalition for Syria; serving as the Communications/Advocacy/Marketing Intern during the Fall 2016 semester, and continuing on as the Senior Communications/Advocacy Intern for Spring 2017. As a Senior at the George Washington University, I became interested in getting involved with the coalition after witnessing the collaborative and multi-layered humanitarian programs launched by Syrian American diaspora organizations within the United States. Carrying the organic voice of the Syrian people, these groups advocate tirelessly for the Syrian people since 2011, who have experienced a senseless trauma recognized as the largest humanitarian crisis ever recorded in global history.
The year was filled with necessary advocacy directed toward the public and decisionmakers in international and U.S. governing bodies. My time also consisted of organizing urgent humanitarian appeals during the siege in Aleppo, when I coordinated with our coalition organizations to pinpoint ways to effectively target international and domestic audiences using social media tools and online advocacy. Working with the team, I was also able to assist in creating campaigns for Giving Tuesday - a designated day for Charitable donations - and work with influencers to further promote the work of ARCS.
At ARCS, I was welcomed not as an intern but as a team member. Throughout the year, the communications team truly valued my opinions and suggestions, and often provided me with creative freedom in projects I pursued. As I went on to conduct independent academic research, - focusing on the Syrian diaspora and their effects on the Syrian crisis, as well as historical U.S. refugee intake from Africa - I was able to use what I learned in my internship to produce interesting and creative research relating to refugees and irregular migration. 
Although it's hard to pick, one of my favorite parts of the internship was the opportunity I had to interview Ahmad Al Atrash, a disabled Syrian man who resettled in Chicago. Ahmad, who was assisted by one of our coalition organizations Syrian Community Network, was able to tell his story during the first wave of the travel bans instituted by the Trump administration. He shared with me how forever grateful he is for the United States, a country that provided him refuge from the horrors and violence witnessed in Syria. Ahmad continues to be hopeful, seeing a bright and safe future for his children in America.
This America--the America that symbolizes safe refuge for the tired and weary--is part of what ARCS fights to maintain for the Syrian people. Through the organization, I was given the opportunity to speak out on the Syrian crisis and advocate for the Syrian people. And you can too! As citizens of this nation, we all can make our voice heard by speaking out against the mass atrocities we see on our TV screens.
Here is what you can do:
Call your member of Congress and Senators, and tell them that the U.S. must work with the international community to provide much needed aid to the Syrian people.

Write to the White House, and Tweet @realDonaldTrump, and let them know the U.S. should maintain its international leadership role in humanitarian assistance and provide resettlement for refugees escaping unspeakable violence.

Write an Op-ed in your local newspaper expressing why you believe the U.S. should stay true to its values by continuing robust funding of international humanitarian aid programs to protect the persecuted Syrian people.

Speak to your Pastor, Bishop, Imam and other faith leaders about local and national advocacy.

Or simply provide educational material on the issue to your work colleagues, members of your faith community, family members and more!
Go forth, speak out, and make change.
Haleluya Hadero
2016 - 2017 ARCS Intern