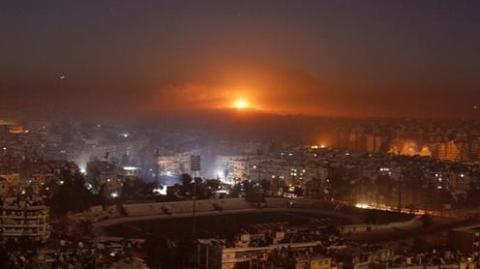 (Washington, DC) – The Syrian regime and its allies continued their all-out assault on eastern Aleppo today, capturing new territory and trapping thousands of civilians in the crossfire. With tens of thousands of civilians still trapped there, eastern Aleppo is headed toward complete catastrophe.
Lena Arkawi, spokesperson for the American Relief Coalition for Syria, a coalition of 13 humanitarian and development organizations that aid 5.7 million Syrians worldwide, issued the following statement in response:
"The regime's advances on Aleppo has left tens of thousands of civilians vulnerable and with nowhere left to run. The level of tragedy is unfathomable.

"What we're witnessing is the result of the international community's inability to take real action to prevent large-scale atrocities. This conflict has been broadcast live around the world. No one has any doubt about what is really happening.

"It's too late to save Aleppo, but it's not too late to protect the people who are still there and in other besieged areas around the country. We urgently call on the international community to set aside politics and demand an immediate end to the killing and the opening of humanitarian corridors.

"The world is watching Aleppo like a dazed bystander. It's time to spring into action and end the slaughter."