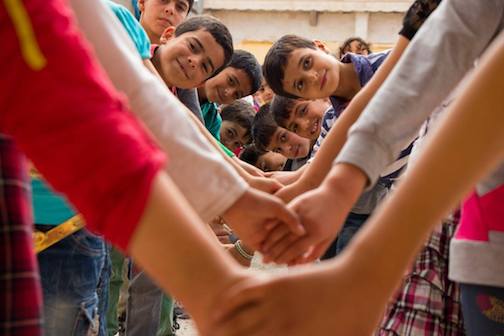 Sectors: Protection, Food Security, Education, Health and Nutrition, Basic Needs, Shelter, WASH, Livelihood and Social Cohesion
Mission:
We seek to uplift Syrians' lives by offering accessible, quality services that include humanitarian aid, professional development, job placement, good governance training, policy analysis & advocacy, and media representation in order to set the ground for establishing a society of justice and dignity, founded mainly on internal capacities and self-sufficiency.
About Us:
The Syrian Forum is a consortium of non-profit organizations that started activities in 2011 registered in Turkey, Austria, and USA. SF strives to sustain, empower and rebuild Syrian lives by offering comprehensive services such as direct aid, job training, and policy advocacy. SF operates with institutionalized, yet dynamic processes that seek out unique and creative initiatives. Its work is supported through private donations from Syrians, and international partnerships with governments, foundations, academic institutions, and other non-profit organizations. It is staffed with highly skilled and capable professionals from across various educational and professional backgrounds. SF further encourages the development of its staff by supporting their efforts to continue their education. SF currently employs over 100 highly qualified Syrians across a wide spectrum of professional fields. As of June 2014 SF implemented over 26 million USD in development, service and aid projects since its founding. It aims to expand these activities by investing in facilities, centers and educational institutions that service Syrians in and outside of Syria. Our objective are to: 
Empower and develop civil society, and continue to invest in local governance enhancement projects.
Provide direct humanitarian aid to those who need it most, as well as job training and placement to help them eventually support themselves.
Build personal and institutional expertise towards a society that is efficient, skillful, professional, and self sufficient.
Offer solutions and alternatives in matters that are critical to Syria and the region.
Reinforce a culture of political awareness that will give way to the development and strengthening of democratic institutions in Syria.
Tax ID 46-5202334