Sectors: Food Security, Education, Health and Nutrition, Basic Needs, Shelter, WASH, Livelihoods and Social Cohesion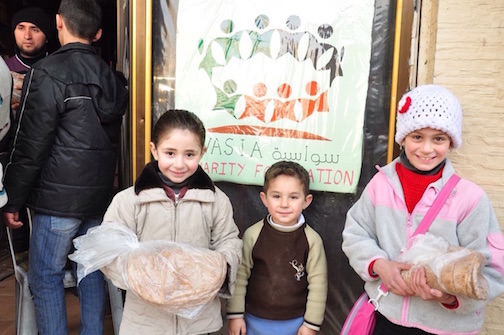 Mission:
Swasia Charity Foundation is a nonprofit organization founded after witnessing the catastrophic violence and its heavy toll on the Syrian people especially those who are less fortunate. Countless lives have been lost by lacking basic necessities, and many more will be lost if no action is taken. Or, they can be saved if helping hands are extended to them; therefore we have chosen what every human should choose. By providing the humanitarian aid needed, Swasia Charity Foundation strives to save Syrian lives and alleviate the Syrian suffering.
About Us:
We are a U.S. nonprofit organization (501(c3)) aimed to provide assistance to the Syrian people through the catastrophic violent events and their heavy toll on Syria and the Syrian people, especially those who are less fortunate. Swasia's main goal is to provide desperately-needed humanitarian assistance to the Syrian people. Through our charity programs and your generous donations, Swasia has saved hundreds of innocent lives inside Syria since our inception in early 2012 and will continue to do everything possible to save Syrian lives by collecting donations from local communities throughout the United States and maintaining the several programs we currently have in place.
A dollar could make a huge impact in saving a life, so please pick a program and make a donation today.
Tax ID: 45-4528122