Long Text Field
The people of Syria need your help. Donate today!
Block Image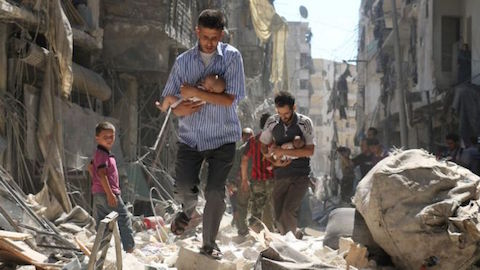 Long Text Field
The UN has proclaimed the events in Syria as the worst humanitarian crisis in history. There have been over 6.1 million Syrians internally displaced, and another 5.5 million that have had to flee their country. It has now been over 7 years since the start of the crisis, but we are seemingly no nearer to a resolution, and Syrians continue to be victim to violence, starvation, and lack of access to medical care, shelter, safe water, and education.
Your contribution is crucial to the survival of Syrians on the ground as well as refugees around the world.
What will your donation achieve?
Your donation will help ARCS to continue its essential work, as we seek to empower the Syrian American community to provide aid to those affected by this crisis. Individual donations received through our website go exclusively to our projects:
ADVOCACY - Centered in Washington DC, we are positioned to advocate on behalf of our member organizations. We focus on the issues both that affect Syrians and the future of the conflict, and that matter most to our members and the work that they do. Our most recent advocacy win has been to successfully petition for the US government to extend Temporary Protected Status for Syrians, ensuring that refugees can remain safely within the US. A current focus of ours is advocating on the issue of bank de-risking, which can adversely affect our members' ability to fund their projects on the ground in Syria.
SUPPORTING OUR MEMBERS - We have a number of different projects aimed at helping improve our members capacity to carry out highly successful programs. We want to help them reach the greatest number of Syrians, get access to the most regions, and overall have the greatest impact that they can. We do this in a number of ways: providing them with essential training, helping to coordinate efforts between organizations, helping monitor conditions, and more.
American Relief Coalition is a 501(c)(3) organization, and all donations are tax deductible.