Long Text Field
Donate Below to #100Homes100Hopes!
Block Image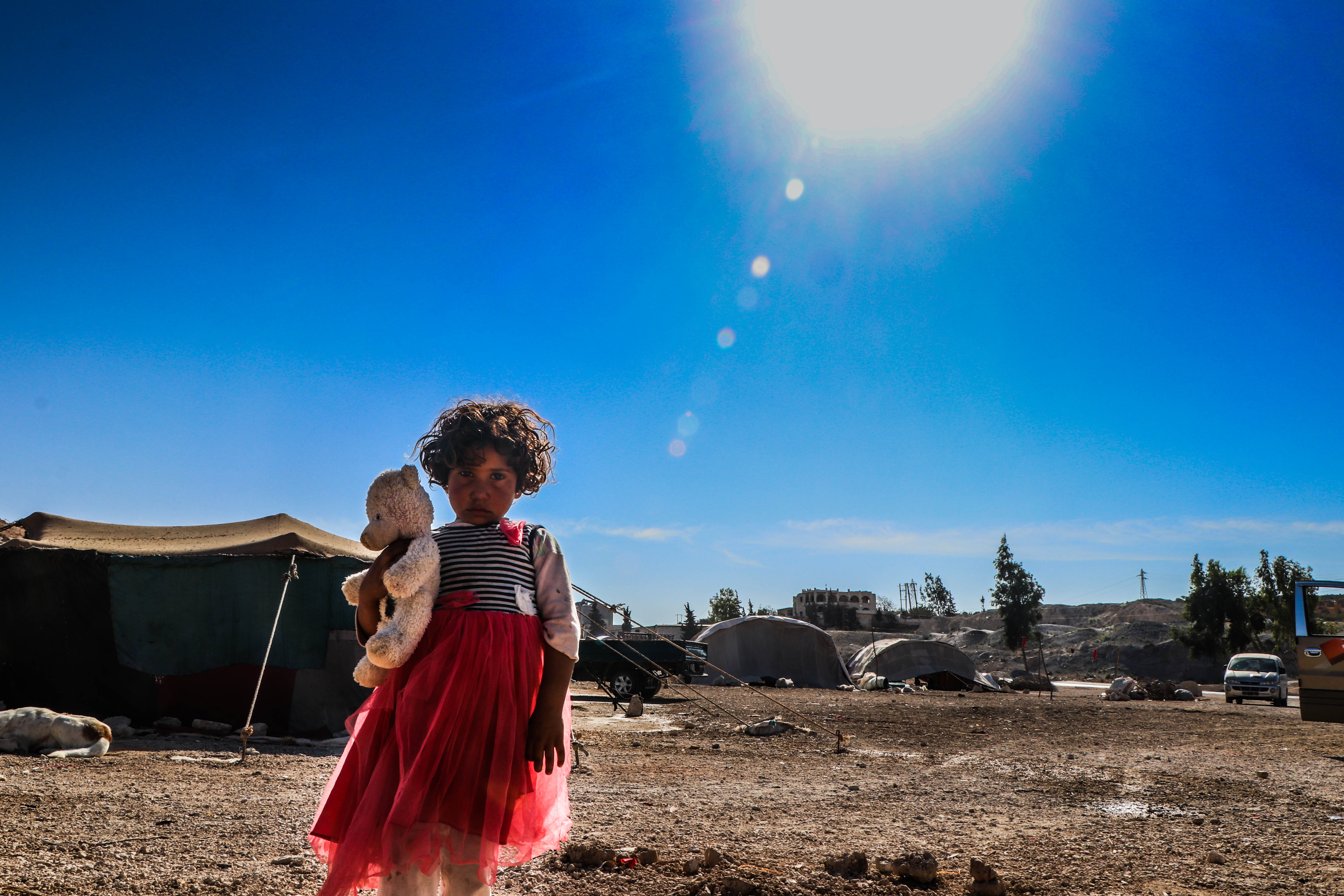 Long Text Field
Help us raise money to provide winter-ready shelters and sustainable income to the families most in need. #100Homes100Hopes

A month ago, staff at ARCS received an email from one of our member's field offices reporting that their teams were witnessing thousands of families across northwestern Syria living under tarps or simply under olive trees. With winter coming we knew we had to take action. We called our member organizations and together, ARCS, Syrian Forum USA, Syria Relief & Development, Rahma Worldwide, Syrian American Engineers Association - SAEA agreed to act to provide winter-ready shelters for families most in need.

But we not only think of the short-term needs, we look to empower families to build their own future. We are also raising funds to provide the head of the household with a microgrant that will allow them to take control of their lives and create a brighter vision for their children. The microgrants will be supported by business management training and longer-term guidance.

This two-stage initiative will bring families who are displaced and dreading winter into a warm home and a bright future. Please join us in this effort.

More details below.

What: American Relief Coalition for Syria and its members are raising funds and awareness to provide shelter and sustainable income to forcibly displaced families in northwestern Syria. We will allocate $1,000 for winter shelter and for business training and micro-grants to 100 families in need.

First, we will address the lack of shelter.
The funds will be provided to rehabilitate shelters and include sealed walls with roofing for privacy, protection, and insulation; windows; electricity; and plumbing for access to clean water and improved sanitary conditions; and create accessible homes for people with disabilities (i.e. ramps, handles, etc.).

Second, will address sustainability by providing displaced persons with business skills training and microgrants.
We will work with the head of the household to reestablish their livelihoods and invigorate their local economy. Training assistance will include business planning and strategizing for the future of the business; budgeting; economics; marketing; safety procedures; and environmentally-friendly practices during production. With support for improved living conditions and economic prosperity, those we reach in northern Syria will have the tools to rebuild their communities and thrive once again.

Who we are: The American Relief Coalition for Syria is a coalition of Syria American humanitarian organizations that are non-partisan and work to create a strong and thriving future for Syria and all Syrians in need.

Our Mission: The mission of ARCS is to be a voice for US-based Syrian diaspora organizations who are providing humanitarian and development services for Syrians worldwide, through advocacy and empowering local humanitarian actors. ARCS serves as an impetus for positive change, social welfare, and progress through serving as a platform for coordination and organizational development.

This project will be implemented by ARCS member, Ihsan of Syrian Forum USA.
Long Text Field
*Check the box "Support for Member Relief Projects" to donate to the #100Hopes100Homes effort!**