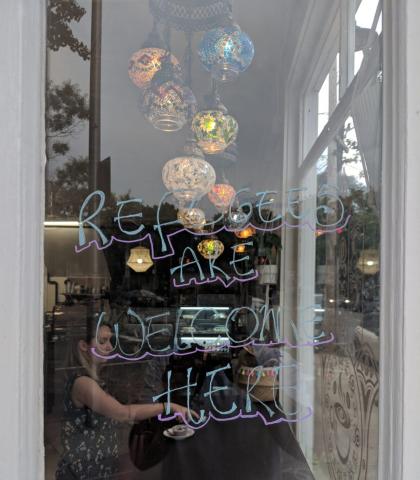 On the last day of last January, the Trump administration announced an 18-month extension of the temporary permission that granted some Syrians to stay in the United States.
Known as TPS, or temporary protected status, this designation allows Syrians to work legally in the U.S. through September 30, 2019. But for many of the more than 6,000 Syrians with TPS, the uncertainty between renewal periods is excruciating, especially as President Trump stokes deep fears about immigrants, particularly Muslims. In June, the U.S. Supreme Court upheld Trump's travel ban barring most people from five predominantly Muslim countries, including war-torn Syria, from entering the U.S.
Now, Syrians who are already in the U.S. seeking safety from the brutal conflict in their country and working to build new lives here find themselves in a state of limbo: Will the U.S. government ever grant them asylum? Will their green cards—the first step to permanent residency—ever be approved? Will their TPS renewals be granted in time?
Below are the stories of three Syrians, Mohammad, Amr, and Monzer, striving to make new homes as they struggle with the gravity of these questions.
Interviews and blog by: