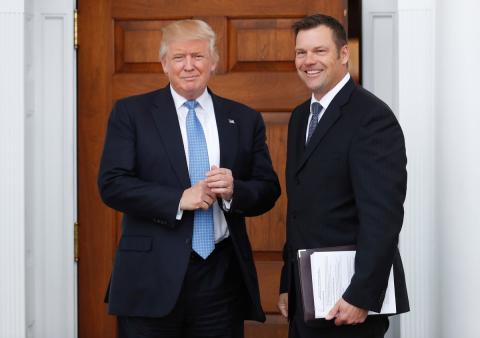 (Washington, DC) – Ahead of a meeting yesterday with President-elect Donald Trump, Kansas Secretary of State Kris Kobach, who is reportedly under consideration to head the Department of Homeland Security, accidentally revealed a portion of his strategic plan for the department. The number one priority is to "Bar the Entry of Potential Terrorists," which calls for "reducing the intake of Syrian refugees to zero."
In response, Lena Arkawi, campaign manager for the American Relief Coalition for Syria (ARCS), issued the following response:
"It would be deeply immoral for the United States to turn its back on Syrian refugees. This country has a proud and honorable tradition of welcoming vulnerable people fleeing war and persecution. It's part of what makes America great.

"Syrians are facing relentless bombing from the sky, ISIS terrorist attacks and deadly shortages of food and medical care. They have no choice but to leave in the face of certain death. We implore President-elect Trump to reject inhumane proposals to ban refugees and instead embrace the proud American tradition of granting refuge to the world's most vulnerable people."