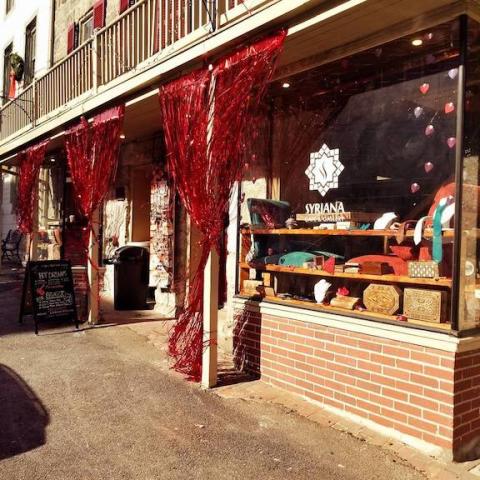 Last month, Old Ellicott City's usually quiet Main Street became a raging river of floodwater. Eight inches of rainfall overturned cars, destroyed businesses, and took the life of a Maryland Army National Guardsman. Just two years after a similar flood devastated the Maryland town, local business owners are stunned. But Syrian-Americans across the country are determined to assist the American town that so welcomed a Syrian family and their mission to empower refugees. 
Majd AlGhatrif and his wife Rasha Obaid stumbled upon Ellicott City's historical Main Street in 2011 while in search of a coffee shop. It was love at first sight. The narrow, twisting streets filled the couple with nostalgia for Syria, which they had left four years earlier so Majd could complete his medical training. Majd and Rasha immediately began searching for houses in Ellicott City, whenever Majd was not working on his residency in Baltimore and Rasha was not in nutrition classes at Howard Community College. Majd's brother Khaldoun and his wife soon moved to the United States as well and began planning a business in Ellicott City that would import crafts from Syria. This Syrian family was well on the path toward fulfilling their American dream.
That same year, however, the Syria they once knew was descending into chaos. Majd felt helpless as friends and family were displaced by violence, lost their jobs, and witnessed the destruction of their cultural heritage. He was determined to figure out how to help. After earning a master's degree in international studies from Johns Hopkins, Majd decided the best way he could promote development was providing jobs to Syrians.
Building on his brother's idea of importing Syrian crafts, Majd founded Syriana, a nonprofit that works toward "Preserving Heritage, Empowering Individuals, and Integrating Communities, to move Syria Forward." Syriana seeks to highlight the common culture that all Syrians — refugees, migrants and those still in Syria — share. Syriana promotes socially inclusive businesses because Majd sees the business world as a space where differences fall away. "We are all people trying to live and thrive," he insists. "You can work with people regardless of their background." The name Syriana is symbolic of this effort: It combines the English word "Syria" with "na," an Arabic word meaning "our." Majd wanted to convey his pride in the collective Syrian identity, a bond that cannot be undone by political conflicts.
The family opened Syriana Café and Gallery in spring of 2016 as an incarnation of the socially inclusive business model. Their mission was both to provide economic relief in Syria by importing the works of Syrian artisans and to share Syrian culture with their community in Maryland.
But just three weeks after its grand opening, Syriana Café and Gallery was decimated by the 2016 flood. Syriana closed its doors, not to reopen for two years. During the rebuilding process, the family's love for Old Ellicott grew beyond nostalgia for Syria to a deep connection with the community. The flood, Majd says, revealed how much people in the tight-knit town care for each other, offering emotional support to Majd's family and encouraging them to rebuild. And when Syriana Café and Gallery did open its doors again in April 2018, the community flooded in to taste the flavors of Syria, buy handcrafts from Damascus, and admire the décor that Majd — a self-described "doctor by training and artist by birth" — crafted himself. The café also employs nine Syrian refugees, to whom Majd's wife taught her recipes. The International Rescue Committee helps Majd identify refugees in need of employment and local churches help these refugees afford transportation to work, which Majd cites as one of many examples of Old Ellicott supporting refugees.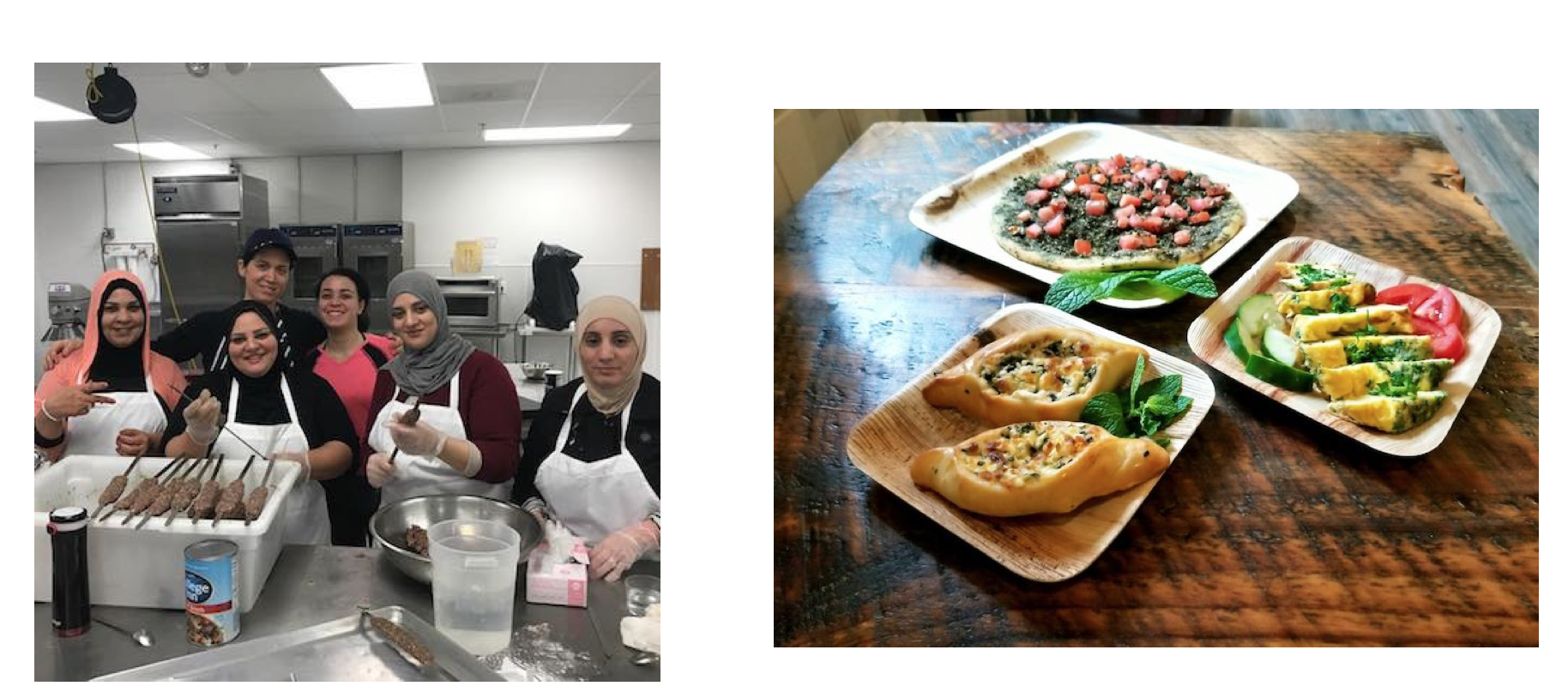 Syriana Café and Gallery continues to flourish, largely spared from the damage of the latest flood. But neighboring businesses were completely destroyed. In response, Majd galvanized the support of Syrian-Americans across the United States to aid his town. He has raised over ten thousand dollars through the Syriana nonprofit to donate to businesses on Main Street. He also offered to reduce the size of his gallery and let other shops display their goods in his building. Lastly, Majd is organizing a volunteer day where Syrian refugees will help clean up local business so that Syrians who cannot contribute financially also have a chance to help out.

Majd sees this moment as a key opportunity for Syrians to show their gratitude to both Ellicott City and, symbolically, the United States at large, for giving refugees the chance at a better life. But he also wants to counter the narrative that all Syrians in the United States are refugees. The campaign donations came primarily from Syrian migrants scattered across the states, most of whom have never been to Maryland. Majd hopes their gesture will remind people that Syrians are a "thriving diaspora" and refugees are "part of a larger population that has been contributing to the American story" for generations.
Looking forward, Majd hopes to expand Syriana's activism to helping other refugee communities throughout the United States by, for example, advising them on creating socially inclusive business models. He says the need for more employment opportunities for refugees is urgent, despite the aid that churches and other nonprofit organizations generously give. For the next few months, however, his focus is on helping his own community rebuild the historic buildings and winding stone streets that continue to charm him after all these years.